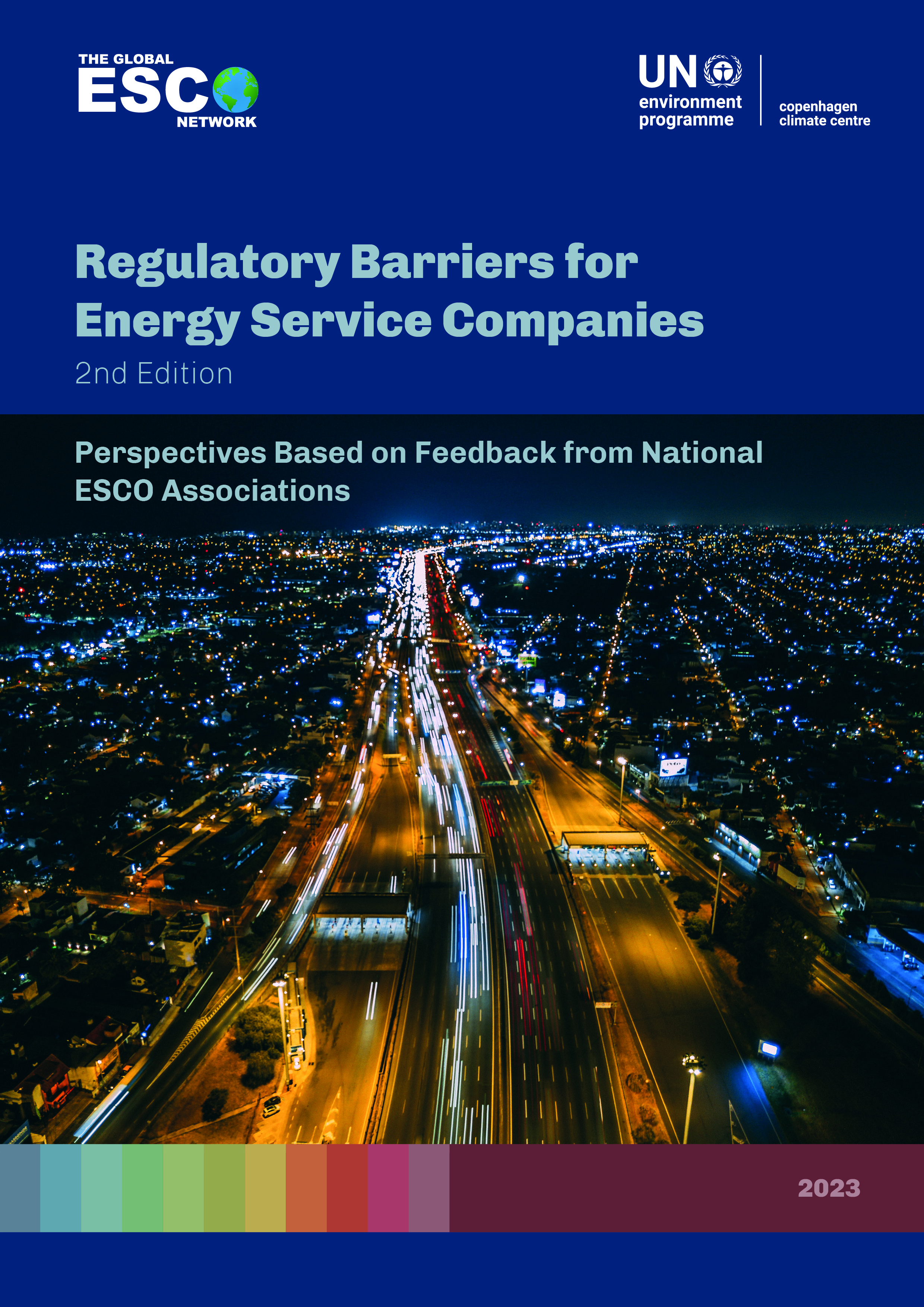 Global ESCO Network publishes the 2nd edition of Regulatory Barriers for Energy Service Companies.
In this second edition of "Regulatory Barriers for ESCOs", 19 ESCO associations have provided comprehensive answers to 15 questions that illuminate different aspects of regulatory barriers for ESCOs. The formulation of the questions was informed and inspired by interviews that were conducted in 2021 for the first edition of this publication, where focused interviews with 10 ESCO associations served as the basis for the analysis. The renewed analysis has been performed from March to May 2023, following through on the ambition to expand the analysis to other countries based on the typology that was established in the first edition.
Read more and download
event
Regulatory Barriers for Energy Service Companies – 2nd edition
Join us for this webinar introducing the 2nd edition of our publication on Regulatory Barriers for ESCOs, Perspectives Based on Feedback from National ESCO Associations

Register here
Global ESCO Network - 2023 Action plan
The Global ESCO Network's 2023 work programme encompasses an expansion of activities and builds a stronger foundation for the future work of the Network.
We welcome everyone to engage and join our work and events.
Download 2023 Action plan
Newsletter signup
Sign up to receive more information from the Global ESCO Network!